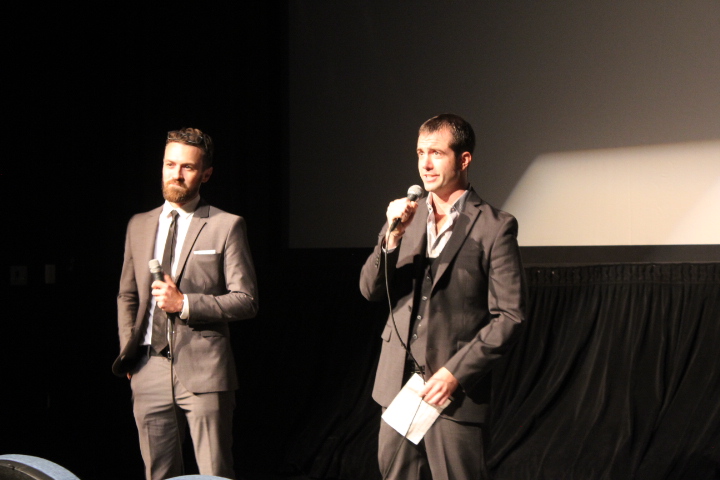 UNMANNED PRESENTS – The End Of The Road Premiere
We are proud to announce that the world premiere of End of the Road was a huge success!
Last Saturday night a crowd of 200 descended upon the Downtown Independent Theater in Los Angeles, California and had a rip roaring great time. Pictures were taken on the red carpet, posters were up and for sale, and the bar was most definitely open.
At 10PM everyone filed into the spacious theater and the show really began… The picture was projected in vibrant 4K and the sound was pitch perfect in 5.1. The audience laughed at the lighter moments in the beginning… And SCREAMED in horror when things took a dark turn for our main characters.
In the next few days we are going to be releasing a photo gallery of the premiere on the End of the Road Facebook page (be sure to like!) and will make it available to all of you as well.
The next step is upon us and that means to expect one more Digital Production chapter (all about the premiere). Followed by shipping out the rest of your backer gifts and sending out the digital downloads of the film to all of you werewolf-loving people.
Once again, we cannot express to you how thankful we are that we had your support in making this project happen. It truly has meant the world to us. We hope you have found these updates as entertaining and exciting as we had making this monster come alive.
Finally, we're embedding a video below of our Director and Producer (J. Spencer and Blaine Moir) introducing the film at the premiere.
Until the next update… Howl On, -End of the Road Crew